GolfChat
#GolfChat is for golfers from all over who want to connect and share their joy for the sport.
Every Tuesday starting at 8PM EST/5PM PST follow along by typing #GolfChat into Twitter search and adding #GolfChat to your tweets.
Learn more about how to join in, How to Participate in #GolfChat.
Recent Articles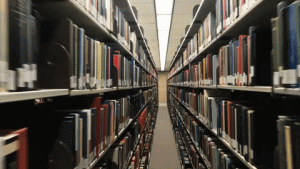 What's your favorite golf book? Which non-major would you love to attend? What's your strategy off the tee? These questions and more this week on #GolfChat!  5 PM PST (click this link to get your local time)
This Week's #GolfChat Questions
Q1: What has you excited about golf this week? #GolfChat
Q2: @John_6olfer asks "What's your golf book collection look like and favourite/recommended book?" Include pics if you got'em! #GolfChat
Q3: @DWitten4529 wants to know "Which non-major PGA tournament would you most like to attend and why?" #GolfChat
Q4: @jimtfoto asks "What is the longest stretch of holes you have gone bogey-free and where?" #GolfChat
Q5: @jvcolangelo wants to know "What's your favorite public golf course that ISN'T on any 'Top 100' list that you can play for $50 or less" #GolfChat
Q6: What's the oldest type of clubs you've ever played with? Any hickory enthusiasts out there? #GolfChat
#GolfChat Poll: @TheGratefulGolf asks "Off the tee, are you a grip-it-and-rip-it type player like Phil or a steady-as-she-goes player like Gary Woodland?"
Tips for good #Golfchat:
1. Follow @realGolfchat and the hashtag #GolfChat.
2. Retweet the questions to spread the #Golfchat love.
3. Follow other #Golfchatters and follow back if they follow you.
4. Ask us questions for next week!
Ben Grehan
Ben Grehan carries on the illustrious heritage of #GolfChat hosts and brings with him a background of scrappy, non-institutionalized, down-to-earth logic and a passion for golf and good conversation. He is the humble protege of previous host Zeb Welborn, a far more accomplished man: Find out more.