GolfChat
#GolfChat is for golfers from all over who want to connect and share their joy for the sport.
Every Tuesday starting at 8PM EST/5PM PST follow along by typing #GolfChat into Twitter search and adding #GolfChat to your tweets.
Learn more about how to join in, How to Participate in #GolfChat.
Recent Articles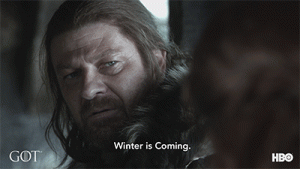 What's your favorite warm weather golf destination? Do you use indoor golf simulators? What's the ultimate bucket list destination during the colder months? These questions and more this week on #GolfChat!  5 PM PST (click this link to get your local time)
This Week's #GolfChat Questions
Q1: What has you excited about golf this week? #GolfChat
Q2: No weather stops a hardcore golfer. So what's your can't-miss piece of apparel or equipment to survive the elements when the rain and cold arrive? #GolfChat
Q3: When the days get cold at home, what's your favorite warm-weather course or destination to visit for a winter golf getaway? #GolfChat
Q4: Are you more likely to head to the South (Florida, Alabama, Mississippi) or the Deserts (California, Nevada, Arizona, New Mexico) for golf in the winter? #GolfChat
Q5: If you live in a wintertime snowbound city, how important to you are facilities with golf simulators and other indoor golf activities? #GolfChat
Q6: What's your ultimate bucket-list winter golf destination and why? #GolfChat
Tips for good #Golfchat:
1. Follow @realGolfchat and the hashtag #GolfChat.
2. Retweet the questions to spread the #Golfchat love.
3. Follow other #Golfchatters and follow back if they follow you.
4. Ask us questions for next week!
Ben Grehan
Ben Grehan carries on the illustrious heritage of #GolfChat hosts and brings with him a background of scrappy, non-institutionalized, down-to-earth logic and a passion for golf and good conversation. He is the humble protege of previous host Zeb Welborn, a far more accomplished man: Find out more.