GolfChat
#GolfChat is for golfers from all over who want to connect and share their joy for the sport.
Every Tuesday starting at 8PM EST/5PM PST follow along by typing #GolfChat into Twitter search and adding #GolfChat to your tweets.
Learn more about how to join in, How to Participate in #GolfChat.
Recent Articles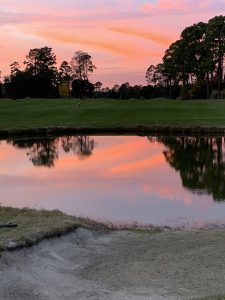 Photos courtesy of @insider_golf and @Golfingbrock
From terrible golf rounds to TV coverage dream teams to Tiger, we're covering it all this week on #GolfChat, come join in on the discussions! 5 PM PST (click this link to get your local time)
This Week's #GolfChat Questions
Q1: What has you excited about golf this week? #GolfChat
Q2: Last week we asked about your best round of 2019. This week we want to know: what was your worst round? What happened? #GolfChat
Q3: CBS Sports just announced more changes to their golf team roster for 2020 coverage. Who's on your dream roster for TV coverage? Play-by-play, analyst, on-field, interviews, the whole lot! #GolfChat
Q4: What's your go to place for golf gear shopping? #GolfChat
Q5: Do you have an non-golf hobby that spend more time on in the cooler months? #GolfChat
Q6: Who's your pick to win this week's Hero World Challenge and why? #GolfChat
#GolfChat POLL: Do you still read golf magazines?
Tips for good #Golfchat:
1. Follow @realGolfchat and the hashtag #GolfChat.
2. Retweet the questions to spread the #Golfchat love.
3. Follow other #Golfchatters and follow back if they follow you.
4. Ask us questions for next week!
Ben Grehan
Ben Grehan carries on the illustrious heritage of #GolfChat hosts and brings with him a background of scrappy, non-institutionalized, down-to-earth logic and a passion for golf and good conversation. He is the humble protege of previous host Zeb Welborn, a far more accomplished man: Find out more.