GolfChat
#GolfChat is for golfers from all over who want to connect and share their joy for the sport.
Every Tuesday starting at 8PM EST/5PM PST follow along by typing #GolfChat into Twitter search and adding #GolfChat to your tweets.
Learn more about how to join in, How to Participate in #GolfChat.
Recent Articles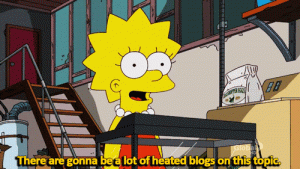 What would you tip a temporary caddie? Should Tour players call out each other for non-rules infractions? What are the most underrated golf destinations? These questions and more this week on #GolfChat!  5 PM PST (click this link to get your local time)
This Week's #GolfChat Questions
Q1: What has you excited about golf this week? #GolfChat
Q2: Golf Twitter blew up this weekend as Matt Kuchar was victorious in Hawaii amid accusations of tipping the caddie who help him win in Mexico last year just $3k. What do you think would have been a fair tip in that situation? 10% too much? $3k too little? #GolfChat
Q3: @BryanTweed16 asks "What are your thoughts on a fellow Tour player publicly exposing non-rules issues or transgressions of another player such as what happened between Tom Gillis and Kuchar? Fair or foul? #GolfChat
Q4: @JonnyTHundaGolf asks "Do people still let other groups play through? For those who don't is it pride that gets in the way or something else?" #GolfChat
Q5: @FatGuyGolf wants to know "Who has recommendations for golf podcasts? Top 3?" Anyone else use their long commutes to listen to podcasts? #GolfChat
Q6: @GolfTravelerBOS asks "What are the most underrated and overrated golf destinations?" #GolfChat
Tips for good #Golfchat:
1. Follow @realGolfchat and the hashtag #GolfChat.
2. Retweet the questions to spread the #Golfchat love.
3. Follow other #Golfchatters and follow back if they follow you.
4. Ask us questions for next week!
Ben Grehan
Ben Grehan carries on the illustrious heritage of #GolfChat hosts and brings with him a background of scrappy, non-institutionalized, down-to-earth logic and a passion for golf and good conversation. He is the humble protege of previous host Zeb Welborn, a far more accomplished man: Find out more.