GolfChat
#GolfChat is for golfers from all over who want to connect and share their joy for the sport.
Every Tuesday starting at 8PM EST/5PM PST follow along by typing #GolfChat into Twitter search and adding #GolfChat to your tweets.
Learn more about how to join in, How to Participate in #GolfChat.
Recent Articles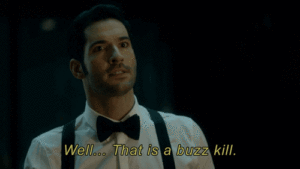 Are we bummed about how the golf majors played out this year? Is Brooks Koepka already better than Dustin Johnson? Do you stick to one thing when practicing? These questions and more this week on #GolfChat!  5 PM PST (click this link to get your local time)
This Week's #Golfchat Questions
Q1: It's Tuesday, @realGolfchat asks "What has you excited about golf this week?" #GolfChat
Q2: The drama in this week's #PGAChampionship was great but @Jake_Golfer_78 is disappointed overall in how the majors played out this year. What do you think? Are we pleased with 2018's majors or feeling cheeted?" #GolfChat
Q3: @BrianLeFevre asks "Is Phil a lock as a Ryder Cup captain's pick after his performance this season? Should he be?" #GolfChat
Q4: @CaddieThoughts asks "Who will have a better career when all is said and done, @BKoepka or @DJohnsonPGA?" #GolfChat
Q5: @mclayton1970 aks "when you practice, do you prefer to focus on one thing each session or multiple things during the session?" #GolfChat
Q6: @Phil_Lora_ asks "What's the strangest thing you've left behind on a golf course?" #GolfChat
Tips for good #Golfchat:
Retweet the questions to spread the #Golfchat love and get more people involved
Follow other #Golfchatters and follow back if they follow you
Use the #Golfchat hashtag
Ask questions for next week
Ben Grehan
Ben Grehan carries on the illustrious heritage of #GolfChat hosts and brings with him a background of scrappy, non-institutionalized, down-to-earth logic and a passion for golf and good conversation. He is the humble protege of previous host Zeb Welborn, a far more accomplished man: Find out more.