GolfChat
#GolfChat is for golfers from all over who want to connect and share their joy for the sport.
Every Tuesday from 10AM-11AM PST and 5PM-6PM PST follow along by typing #GolfChat into Twitter search and adding #GolfChat to your tweets.
Learn more about how to join in, How to Participate in #GolfChat.
Recent Articles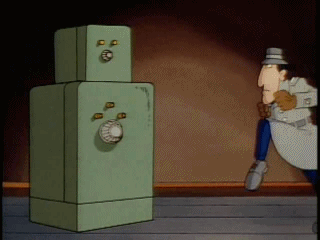 PGA Merchandise, schmerchandise… everyone knows the biggest show in town is #Golfchat!
So this week, the USGA's Mike Davis entered the distance debate, saying it isn't good for golf. John Rahm can supplant DJ for #1 if he wins at Torrey Pines. Tiger's playing and everyone's on back and glute-watch. Plus, what are the favourite 5 courses you've played?
What does #Golfchat think?
Tee off with your opinions! Only on #Golfchat.  5 PM PST (click this link to get your local time)
This Week's #Golfchat Questions
#Q1 from @realGolfchat – What's getting you excited this week? #hopefullysomethingtodowithgolf
#Q2 from @USGA – Mike Davis – "…we do not think increased distance is good for the game." What does #Golfchat think?
#Q3 from @USGA – Do you think reducing some tournaments' length to less than 18 holes will help to increase participation?
#Q4 from @ericpeytongolf – What are the top 5 courses you've played?
#Q5 from @PGAshow – Do you like golf gadgets? What's your favorite?
#Q6 from @realGolfchat – GPS vs. Laser? Everyone pick a side and start shooting!
Tips for good #Golfchat:
Retweet the questions to spread the #Golfchat love and get more people involved
Follow other #Golfchatters and follow back if they follow you
Zeb Welborn
Last year Zeb Welborn started hosting #GolfChat on Twitter. He is the founder of 19th Hole Media, author of the Social Golf Course, president of Welborn Media, Chairman of the Board of the Chino Valley Chamber of Commerce, and he loves golf. Find out more.