GolfChat
#GolfChat is for golfers from all over who want to connect and share their joy for the sport.
Every Tuesday from 10AM-11AM PST and 5PM-6PM PST follow along by typing #GolfChat into Twitter search and adding #GolfChat to your tweets.
Learn more about how to join in, How to Participate in #GolfChat.
Recent Articles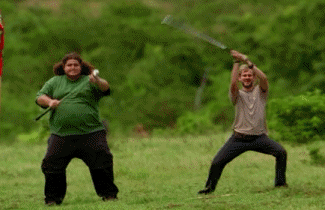 This week on #Golfchat we talk about that magical destination of our dreams… the golf trip!
Tee off with your opinions! Only on #Golfchat.  5 PM PST (click this link to get your local time)
This Week's #Golfchat Questions
#Q1 from @realGolfchat – What got you excited in golf this week?
#Q2 from @bryantweed16 & @glkgolf – Should significant others be taken on golf trips?
#Q3 from @PacificGales – When you plan a big golf trip, do you prefer to stay at one resort the entire time or move on to a new course every day or two?
#Q4 from @BrianLeFevre – How far are you willing to travel between courses on a golf trip?
#Q5 from @PacificGales & @BryanTweed16- Besides the "Big 3" of Golfing, Drinking and Eating … what other "away from the course" activities do you like to explore or take part in on a golf getaway?
#Q6 from Bryan Tweed @BryanTweed16 – What are the best strategies to be inclusive of all skill levels and golf avidness? I usually have groups of 8-12 guys with one spectrum are some single handicaps and architecture nuts and the other spectrum are 30+ handicaps who are just there for drinks & FOMO.
Tips for good #Golfchat:
Retweet the questions to spread the #Golfchat love and get more people involved
Follow other #Golfchatters and follow back if they follow you
Use the #Golfchat hashtag
Zeb Welborn
Last year Zeb Welborn started hosting #GolfChat on Twitter. He is the founder of 19th Hole Media, author of the Social Golf Course, president of Welborn Media, Chairman of the Board of the Chino Valley Chamber of Commerce, and he loves golf. Find out more.