GolfChat
#GolfChat is for golfers from all over who want to connect and share their joy for the sport.
Every Tuesday starting at 8PM EST/5PM PST follow along by typing #GolfChat into Twitter search and adding #GolfChat to your tweets.
Learn more about how to join in, How to Participate in #GolfChat.
Recent Articles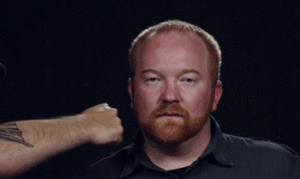 Do you see an upside to playing punched greens? Will Team USA be victorious overseas this time around? How old were you when you first picked up a club? These questions and more this week on #GolfChat!  5 PM PST (click this link to get your local time)
This Week's #Golfchat Questions
Q1: It's the Tuesday before the #TourChampionship, so we ask "What has you excited about golf this week?" #GolfChat
Q2: The @RyderCup is fast approaching and @CaddiesterGolf is curious to know "Do you think the @RyderCupUSA team will finally have a chance for the title on foreign soil this year?" #GolfChat
Q3: With a lot of courses recently giving their greens a breather, @MikeBaileyGA asks "Can you save money playing on aerated greens and is it worth it?" #GolfChat Check out his thoughts: www.golfadvisor.com/articles/aerating-greens–what-to-know
Q4: Having played his first Nicklaus-designed course, @Golfer_Jake_78 wants to know "Who are your favorite golf course architects and why?" #GolfChat
Q5: @Golfing_NJ is feeling a bit discouraged and defeated and asks "What's the longest break you've taken from golf because of poor play?" #GolfChat
Q6: @zebwelborn has patiently waited to ask us "At what age did you first pick up a golf club?" #GolfChat
Tips for good #Golfchat:
Retweet the questions to spread the #Golfchat love and get more people involved
Follow other #Golfchatters and follow back if they follow you
Use the #Golfchat hashtag
Ask questions for next week
Ben Grehan
Ben Grehan carries on the illustrious heritage of #GolfChat hosts and brings with him a background of scrappy, non-institutionalized, down-to-earth logic and a passion for golf and good conversation. He is the humble protege of previous host Zeb Welborn, a far more accomplished man: Find out more.