GolfChat
#GolfChat is for golfers from all over who want to connect and share their joy for the sport.
Every Tuesday from 10AM-11AM PST and 5PM-6PM PST follow along by typing #GolfChat into Twitter search and adding #GolfChat to your tweets.
Learn more about how to join in, How to Participate in #GolfChat.
Recent Articles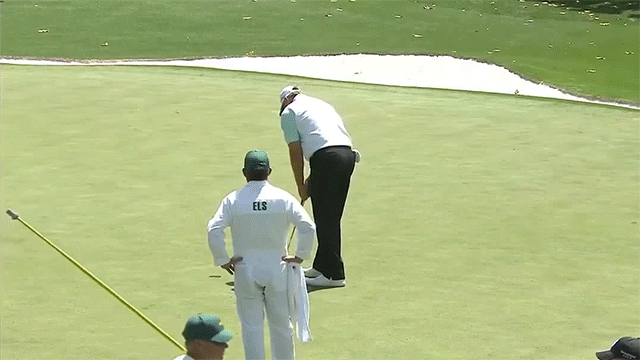 Who should be in the World Golf Hall of Fame, but isn't?
Tee off with your opinions! Only on #Golfchat.  5 PM PST (click this link to get your local time)
This Week's #Golfchat Questions
#Q1 from @realGolfchat – What excited you in golf this week? #golfchat
#Q2 from @ShootingYourAge – Who, of the 20 or so players that sit on the bubble, should make it into the HOF if voting were done today? Bubba? Cabrera? Janzen? #golfchat
#Q3 from @golfgirl – Are you noticing more diversity on your golf course, or is it still a bastion of uniformity? #golfchat
#Q4 from @GolfingEsq – When you go to a golf tournament event, how do you like to watch it? Follow a group? Sit in the stands? Go full corporate box? #golfchat
#Q5 from @TheGratefulGolf – What is the first part of your game you're focusing on in the 2018 golf season? #golfchat
#Q6 from @55GACrowder – When a Tour Rules Marshal is called in and gives a wrong decision should the player be penalized after the fact? #golfchat
Tips for good #Golfchat:
Retweet the questions to spread the #Golfchat love and get more people involved
Follow other #Golfchatters and follow back if they follow you
Use the #Golfchat hashtag
Zeb Welborn
Last year Zeb Welborn started hosting #GolfChat on Twitter. He is the founder of 19th Hole Media, author of the Social Golf Course, president of Welborn Media, Chairman of the Board of the Chino Valley Chamber of Commerce, and he loves golf. Find out more.