For the love of God, hurry up will you!
Jordan Spieth has that awkward-looking interlocking grip, but we give it a try because he won two majors and the FedEx Cup last year. He uses a putter with a thick, no-taper grip and holes far more than his share of putts. So we've got to have one. He wears Under Armour shirts and hats, and golfers' wardrobes around the world are updated in a flash.
Spieth also takes forever to prepare for a shot and line up putts. So guess what people who watch him on TV do next time they play…copy him, of course, right down to the last waggle. And it's the same with a host of other PGA Tour stars.
The amount of time it takes these professionals to complete a round of golf must surely contribute in some way to the incredible shots they hit. Obviously there's a simple formula at play – the longer top pros take to complete 18 holes the better they perform. And if they were to tee it up with buddies during an off-week, and sling it round casually in three hours, well, they'd be hopeless.
That isn't even remotely true, of course. These players are brilliant because 1) They're exceptionally talented, 2) They practice until their hands bleed, and 3) They use equipment that is absolutely dialed into to their unique, specific requirements (but it's mainly the first two reasons).
Somewhere along the line, the five-hour round became the norm and, just as they sat back and let the modern golf ball surge uncontrollably, the R&A and USGA failed to nip it in the bud, not taking the swift and decisive action that might have seemed Draconian and excessive at the time but would have served golf and golfers well in the long run.
In a 1958 interview with the once prominent 'Saturday Evening Post', Bobby Jones talked about how slow the game had become since his heyday in the 1920s and '30s.
"I think a lot of our younger pros and amateurs are over-impressed with the amount of time and study they have to give to the making of a golf shot," he said, "They look to me like they try to take into consideration more damn things than they have to. I think they're setting a very bad example for youngsters."
Eighteen at the time Jones made his comments, Jack Nicklaus wasn't a youngster perhaps, but he had certainly been affected by the slowing down of top-flight golf, and as he approached his professional career, had already gained a reputation for being something of a slow poke. And he only got slower as he got older and golf became more of a big-money TV sport.
"Jack played not just slowly but painfully slowly," says Links Magazine's George Peper. "And a couple of generations of pros and amateurs copied him."
Just as we do now with Spieth, and Jason Day, and how we have in the past with Jim Furyk, Nick Faldo, Padraig Harrington, Bernhard Langer and numerous others. And, as the money and coverage of the LPGA Tour increased, so the women pros learned how to take their time too – Azahara Munoz, Brittany Lang and Suzann Petersen perhaps the worst culprits today.
We've actually reached a point in the pro game where players are beginning to slow down on purpose in order to adapt to the slow play of others. In October 2012, the Associated Press' Doug Ferguson spoke with a handful of the PGA Tour's faster players who all said they had begun trying to take more time over their shots.
"Guys out here play really slow, and they're not going to speed up," said Dustin Johnson. "I can play fast all day, wait and be miserable, or I can slow down a bit."
Rickie Fowler was similarly frustrated.
"'It can be painful if you play quick," he said. "You're going to be spending a lot of time standing there. It almost starts hurting your legs and feet when you're just standing there. I learned quickly that you have to be patient."
Yes, the overwhelming and inexorable tide of slow play has a far greater impact on the Tour's standard operating procedure than the apparently weak and feeble ripple of a few quick players.
Tour members whose livelihoods depend on their results seem unable to proceed until they have been given, and then analyzed, all the information that might potentially affect their shot. The old Tiger Woods commercial (for Accenture) when he lips out from 150 yards and laments not taking the Earth's rotation into account might seem amusing at first, but it actually gives a rather sinister illustration of what 'needs' to go through a pro's head these days before he/she pulls the trigger. As Bobby Jones said, they're considering more damn things than they have to. Perhaps they think it would be unprofessional to hit a shot without taking so much time.
Sports psychologists and mental-game coaches probably have a lot to answer for here. The five/ten-point plans they give their clients to ensure they are able to perform at their best even under the most intense pressure take time to complete. Jason Day devised a 15-point pre-shot routine with his mind coach Jason Goldsmith a couple of years ago, and now him standing behind his ball and closing his eyes has become a familiar sight.
Naturally, golfers who never thought to stand behind their ball and close their eyes are giving it a try without much clue as to what they are actually doing…just as they are straddling the line of their putts, raising their arms and lifting two or three fingers. Yes, Aim-Pointers I'm looking at you, as is everyone else in the group.
Bobby Jones saw it a little differently.
"I used to walk around a little bit on the green, but all I was trying to do was tranquilize my breathing and get my mind back on the shot," he said. "No more than that. Like old Alex Smith used to say, 'Miss 'em quick.' If I ever took a second waggle, I might as well put the club back in the bag. I just couldn't hit the ball."
Decades ago when yardage books and range finders hadn't even been imagined, Jones and his contemporaries arrived at their ball, assessed their lie, decided roughly how far they had remaining to the green or flag, picked a club and swung. It was all over in seconds, and the player was often well on his way to the fairway or green by the time the ball landed.
Now, in an attempt to emulate their favorite player(s), amateur golfers pace off the exact yardage to the hole from well in front of the green, or reach for their rangefinder when facing a 30/40-yard chip shot (oh yes, I've seen it many times). We see golfers who have never hit the ball more than 220 yards waiting for a green to clear 260 yards ahead. We see golfers consulting their course guide or yardage book while everyone else in the group looks on, and the group behind waits. We see people lining up putts from every conceivable angle, or throwing grass into the air after their opponent/partner has played their shot rather than doing all that while their opponent/partner was playing their shot. It all slows you, the group, the group behind you, the group behind them, indeed the whole tee sheet down.
The modern-day obsession with PGA Tour-like green speeds doesn't help either. Fast greens are difficult to putt, and negative results of flaws in a high-handicapper's putting stroke along with his/her inability to read the break correctly are magnified. Amateurs therefore end up hitting more putts which adds time – especially if they line each one up from all sides, or repeat all the Aim-Point business.
So what's to be done? The R&A's guide to Pace of Play identifies three areas – management, course, player – that can affect the length of a round. As we just saw, the course can help players maintain a good pace by avoiding absurdly quick greens, and keeping the rough low (or absent altogether) would also help by preventing golfers from having to look for inaccurate drives. The course can space tee-times out appropriately rather than cram as many players in as possible – a move that almost inevitably leads to log jams.
Because there are so many courses and so many golfers each with different circumstances, tastes and needs, the R&A's guide is understandably vague and a little short on detail. "Do not overload the course by using short starting intervals," it recommends to a course's management, rather than declaring starting intervals should be spaced at least eight minutes apart, for example (tee-times were once spaced four minutes apart on the Old Course at St. Andrews, but players could be trusted to get a move on). The advice for players is especially nebulous – "Always play at a good pace," it says. But what exactly is a 'good pace', and how does one maintain it?
There are numerous ways to ensure you play at a good clip – hit a provisional ball if you think the original ball may be lost; position your bag on the side of the green closest to the next tee rather than at the front of the green; take two or three clubs to your ball if playing in a cart and carts must remain on the path; first in the hole is responsible for replacing the flag, walk quickly to your ball so you have plenty of time to consider your next shot, etc etc. And how about shot penalties for professionals who lag behind rather than futile fines that are a drop in the ocean to wealthy superstars (and which are meted out infrequently anyway)?
Fortunately, there is a single imperative, one fundamental law, which, if resolutely followed, guarantees everyone is happy: Keep up with the group in front. Simple. And, if you want to add another layer: If your group gets out of position for whatever reason, let the group behind play through.
Golfers who adhere to these very basic principles don't understand why others find them so difficult to follow, and end up playing fisticuffs on the fairway or stabbing people with pocket knives. I suspect we are dealing with the same problems women golfers face every time they feel insulted at a golf course – rudeness, incivility, egotism, discourtesy, and self-centeredness. Too many golfers have a total disregard for others, taking as much time as they please and to hell with the rest of you.
The R&A and USGA can come up with a comprehensive slate of brilliantly-researched and conceived ideas on how to speed play up. But to be effective, they require compliance and cooperation from everyone that plays the game, be they professional or amateur.
Until we have that, golf isn't getting any quicker.
Follow Tony on Twitter @tonyjdear
---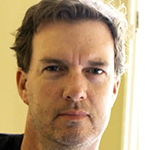 Many moons ago, Tony played on the Liverpool University golf team at Hoylake, and then became an apprentice professional in Sussex, England where he taught the game, regripped members' clubs, and listened to golfers dissect every one of the 112 shots they had just taken. He loved it, but unfortunately had a few health issues which meant he had to write about the game instead. He's a former golf correspondent of the New York Sun, and currently contributes to the R&A's Open Championship magazine, Links, and a few others. He still plays golf occasionally, but is…how do you put it…very bad.
Back to #GolfChat Authors
Comments
comments