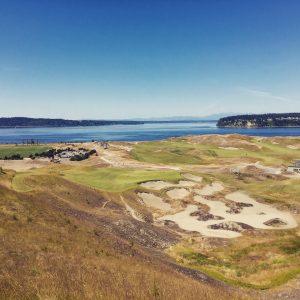 Photo courtesy of @litlenothins
THIS WEEK:
Memorial gets tough, unloved golf balls, switching hands and more! Come join us starting at 5:30 PM PST (click this link to get your local time)!
This Week's #GolfChat Questions
Q1: What has you excited about golf this week? #GolfChat
Q2: @GolfLRE asks "Was the setup of the Memorial a model for others to follow?" #GolfChat
Q3:  @TylerMunson7 wants to know "In light of Bryson's example of seppuku this past Saturday, what's your worst Tin Cup story?" #GolfChat
Q4:  @scotchhneat "Has anyone ever attempted to successfully switch hands golfing? If so, what were the struggles and what came easy?" #GolfChat
Q5: @1beardedgolf asks "What brand(s) of golf balls, if found in the wild and obviously abandoned, will you NOT pick up and keep?" #GolfChat
Q6: @TheParTrain asks "How much $$$ you spending to never 3-putt again?" #GolfChat
#GolfChat POLL: @XMoralHazardX asks "Is Jon Rahm really the best player in the world right now?"
Tips for good #GolfChat:
1. Follow @realGolfchat and the hashtag #GolfChat.
2. Retweet the questions to spread the #GolfChat love.
3. Include the hashtag #GolfChat in your answers.
4. Ask us questions for next week!
Comments
comments