When asked to identify my best golf experience, four contenders spring quickly to mind every time. The first occurred 30 years ago at a course called Mullion in Cornwall, England. The fact it happened 30 years ago, and is still fresh in the memory indicates just how profoundly important and enduringly special the day was. On a bright, sunny morning on cliffs overlooking the English Channel, 30 miles east of Land's End, my dad and I slugged it out during our annual summer vacation golf trip.
Actually, there was no slugging, no needle, no tension, and definitely no contest as my father played the round of his life, and I lurched from bogey to bogey, to other, to double, to… Fifteen at the time and with a handicap somewhere in the low single digits, I played like a fool and behaved like the worst kind of spoilt brat, throwing various objects out of the pram and failing to recognize the amazing score my dad was putting together. While I became a sweaty mess of adolescent anguish, dad was cheerily compiling a 73, or net 59 off his 14 handicap.
After his final putt dropped, I should have hugged and congratulated him on a great round of golf. Instead I sloped off to the car where I locked the door and stared out the window. Rather than share a celebratory coke with him (he might have had something a wee bit stronger), I wallowed in self-pity trying to find anything to blame but myself.
Pathetic.
This experience might not be memorable for all the right reasons. But it is memorable nonetheless. Very.
The second happened several years later when working as the equipment editor for a British golf magazine. We ran a competition in conjunction with East Lothian club manufacturer Ben Sayers, the winner of which would travel to Scotland and be fit for a new set of forged Sayers irons which he would put into play the following day – first at the Glen GC (East Links) in North Berwick, then at the hallowed North Berwick GC itself.
The morning after his new clubs were built, the competition winner – let's call him Jack – and I headed out to the Glen where he wielded his new, custom sticks to great effect, breaking 80 for the first time in his life apparently. After playing so well, Jack was really amped up for the afternoon round, when he and I would take on Ben Sayers's Managing Director, and the North Berwick club professional.
I don't know what he had for lunch, but it clearly didn't agree with him as the afternoon was a momentous struggle for Jack who topped, sliced, shanked and whiffed…yes, whiffed…his way round one of the world's most historic links courses. He and his morning self could not have been more unalike. Unable to string two decent swings together, his range of emotions moved quickly from subdued dismay to piercing embarrassment to utter dejection. The poor man was mortified, seemingly ashamed to be playing so badly with a brand-new set of clubs built by the company whose boss was watching him so closely.
Fortunately, I was having a good day, so we managed to arrive on the 18th tee all square. The final hole at North Berwick is a tiny par 4 that finishes right in front of the old, stone clubhouse. Our opponents each hit excellent drives to the front edge of the green, heaping a good deal of pressure on my partner and I. My drive faded into the depression short of the putting surface leaving a tricky chip/lag putt, and adding to the stress of my weary, downcast partner, by now bereft of confidence. He took his driver from his bag and teed his ball with the look of a man who fully expected it to sail out of bounds before hitting someone's car.
But he crushed it. Hit absolute blinder he did that ran into position just short of the green, from where he managed to get up and down for a tieing birdie.
The relief on his face was unmistakable – the look of a golfer who, after being tortured and humiliated for most of the round, makes a telling contribution late in the day, reminding himself he can actually play the game.
We all shook hands and slapped backs heartily, aware we had each played a part in this singular encounter. We laughed at how Jack had obviously been saving his best for last and, over whisky in the clubhouse, we laughed some more.
Priceless.
Next up is a game I enjoyed with a dear friend – a colleague on the magazine – at a course somewhere in the east of England whose name I forgot years ago. I think it began with an 'O', but the exact whereabouts of the round don't matter in the slightest.
What does is that this 65+ year-old man suffered numerous ailments but still played as often as possible for the sheer elation of hitting a solid drive, sticking an iron close, getting up and down, or holing a lengthy putt which he did on the last to take the match 1up.
Afterwards, we ate battered fish and thick-cut chips, drank warm, flat beer, and watched England beat Germany 5-1 in a World Cup qualifier.
Perfect.
More recently, I teed it up with my father-in-law and seven-year-old son at Point Roberts in Washington State, and came away with more wonderful memories. Sharing this game with close family is one thing, but allowing your over-excited youngster to drive the cart for the first time, ensuring he keep it moving at a gentle pace down the middle of the fairway, then holding him tight as we careen down a steep embankment, stopping inches short of a lake after he inexplicably loses control of the vehicle, is quite another and something I will always remember…and never let him forget, of course.
Precious.
These are some cherished memories from 30 years of playing our favorite game. There are countless more. But what have they to do with golf facilities, public or private, looking to enhance their product and attract more golfers? What could a course possibly glean from these anecdotes that it might find useful and adopt in future? It's surely just an excuse to roll out stories that, while poignant and quite moving in their own way, don't actually give a course any indication of what it might do differently to appeal to more potential guests – fleeting, futile, nostalgia.
I say there is some common ground, however – ground that may not seem terribly obvious at first but which, after some reflection, emerges as incredibly important – to me at least, and which I think courses would do well to recognize.
As I reminisce, it becomes clear that on no occasion, did anything at the course prevent my partner(s) and I having a good time. Mullion and North Berwick are both great fun, but Point Roberts and the place beginning with 'O' were largely forgettable. The green fee in all cases was reasonable (okay, I might have played North Berwick gratis), so I didn't play each hole feeling anxious about getting my money's worth; something I would definitely do at some of the more expensive resort layouts in Arizona, California and Hawaii.
There was no effort on the superintendent's part to present the quickest greens in the region, and certainly no one posted the day's stimpmeter reading – an immediate and irreparable turn-off. The rough was low making it easy to find a ball following a wayward drive, and the pins weren't hidden in the far recesses of the greens. There was no over-the-top detailing that would only add to the green fee. In short, the course each time was maintained in good, sensible condition without any mad attempt to duplicate Masters or US Open conditions – conditions which not only cost a lot to duplicate, but also make the course unnecessarily difficult for golfers just looking for a nice day out.
In the pro shop, I was never made to feel like just another green fee, and hurriedly pushed out toward the 1st hole. The pro, assistant pro, or shop assistant, was friendly, in a 'fellow-golfer talking about a shared interest' type way, not in the manner of someone faking it or using me as his subject after reading a customer-service manual.
Very importantly, we were never held up. How many great golf memories do you have that involve standing on every tee and fairway waiting for the group ahead to vacate the area? If you happen to be playing with Joe Pesci, Justin Timberlake, or Charles Barkley then I suspect gaps in play might actually be quite entertaining, but more often than not waiting to hit a golf shot is going to spoil your day.
I'm lucky. I grew up at a quiet, private club in England where the emphasis was on affordable golf with good friends – not outdoing nearby clubs with fancy amenities. It meant there was always money to keep the course in good condition, and you could always find a game.
Finding a great golf experience in my adopted hometown is pretty easy too. In Bellingham, WA, you're never more than ten minutes from an excellent round of golf as there are four really good public-access courses here, none of which charges more than $60 a round at any time during the year. And the Arnold Palmer-designed resort course 20 miles up the road only charges $65 off-peak.
There's nothing pretentious about any of them. Okay, the Palmer course – Semiahmoo GCC – might have pyramids of Pro-V1s on the range, golf boards, and offer painting classes in the clubhouse every so often, but we turn a blind eye to all that if they can maintain a $65 green fee.
I'm kind of an old-fashioned golfer, raised on persimmon, balata, leather saddle shoes with kilties (look it up), yardage books, bad visors, V-neck sweaters, and three-hour rounds. I'd be lying if I said I didn't enjoy a good many modern developments (who doesn't love smacking a multi-layer urethane-covered ball with a 460cc titanium driver?), but by and large I'd rather you kept your bells and whistles to yourself. All that stuff is liable to raise the cost of the green fee, and an increased green fee is preventing someone somewhere from playing the game. That's not cool.
And anyway, the overall experience might be out of the facility's hands to a degree.Play with an insufferable malcontent who constantly curses his luck and the condition of the course, no amount of Rocky Mountain views, Pacific Ocean carries, or Low Country panoramas will save the day. How enjoyable the round is depends largely on who you play with – I'd rather play a good muni with buddies than a top-100 layout with Grouchy, Grouser, and Grump.
Give me a genuinely welcoming professional, an interesting course in better-than-average condition that I can play for $50 in three and a half hours, like-minded companions, and a decent sandwich and beer in the clubhouse, and I'm happy as Larry.
Anything else might be overkill.
Follow Tony on Twitter @tonyjdear
---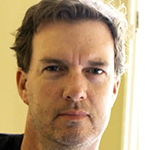 Many moons ago, Tony played on the Liverpool University golf team at Hoylake, and then became an apprentice professional in Sussex, England where he taught the game, regripped members' clubs, and listened to golfers dissect every one of the 112 shots they had just taken. He loved it, but unfortunately had a few health issues which meant he had to write about the game instead. He's a former golf correspondent of the New York Sun, and currently contributes to the R&A's Open Championship magazine, Links, and a few others. He still plays golf occasionally, but is…how do you put it…very bad.
Back to #GolfChat Authors
Comments
comments