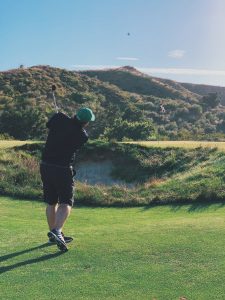 photo courtesy of @BogeysChasing
It's another "free-flowing" edition of #GolfChat this week, come join in on the discussions to see what questions we'll be asking! 5 PM PST (click this link to get your local time)
A quick reminder on this week's format: Question 1 will be the same as always. The following questions will be selected from topics that come up during the discussion from the previous question.  This makes for a more natural discussion, if less structured. So stay on your toes and get ready, it all starts soon!
This Week's #GolfChat Questions
Q1: What has you excited about golf this week? #GolfChat
Q2: TBD
Q3: TBD
Q4: TBD
Q5: TBD
Q6: TBD
#GolfChat POLL: TBD
Tips for good #GolfChat:
1. Follow @realGolfchat and the hashtag #GolfChat.
2. Retweet the questions to spread the #GolfChat love.
3. Follow other #Golfchatters and follow back if they follow you.
4. Ask us questions for next week!