The Millennial generation, generally those born from the early 1980's to 2000, is arguably the most polarizing generation in history. However you feel about their generation, they're at the prime age to take up golf. What does that mean for the game? I argue that Millennials are saving golf.

Before I dive into why Millennials are saving golf, I'll give you some background information about me. I was born in 1980. I've not considered myself to be a Millennial, despite being born near the cutoff. I do share some of the same traits, which I'll get into next. For what it's worth, I feel on the outside looking in.
Millennial Traits
Look at any age group closely and there are positives and negatives. Some knocks on Millennials are they're lazy, unengaged, and unmotivated. Their focus isn't on the big picture and they're easily distracted. On the other side of the coin, Millennials are very tech savvy, viewing it in a positive light. They're patient to make decisions, wanting to get as much information as possible before pulling the trigger. These days, shoppers, in general, are waiting before they buy. There's so much information available, why wouldn't they want to make the most informed choice. The rising price of golf equipment only reinforces this. If I'm going to drop $500 on a new driver, you better believe I'm going to do some research.
The negative traits are blanketed to the whole generation. Of course, there are enough people to support the stereotype. That's how stereotypes get started, after all. However, I believe these traits couldn't be farther from the truth, especially as it relates to golf.
Millennials on Tour
The PGA Tour is made up of players of all ages. However, the current top 8 players in the Official World Golf Rankings are Millennials. You know the names; Dustin Johnson, Jordan Speith, Rory McIlroy, etc. Week in and week out, these guys battle for trophies, taking courses to their knees with their youthful skill.
To be a professional athlete takes years of time, practice, and patience. The hard work doesn't stop once they finish a round. It continues on the range or putting green after the round or in the gym the next morning. They're on a relentless pursuit to be the best they can be, going against their generation's perceived work ethic.
Their success on the course translates to greater influence off the course. Businesses use these top-performing Millennials as spokesmen to market their products to similarly aged consumers. Shoot, even people not in their age group want to play golf like them, using the equipment they do.
With such a strong presence, it's easy to see how these PGA Tour Millennials on the course are saving golf off it. Let's switch gears and focus on the way this generation uses social media has and how that's saving golf.
Social Media Presence
How many social media accounts do you think Millennials have? 1? 2? 10? It's safe to say that the number is more than one. Regardless of the number, it's an important tool for them and they use it to their advantage.
Off the course, they use it to keep in contact with the game. "Kids" (being over 35, I feel I can use that) can talk directly to their favorite golfer. They can get the latest industry news in almost real time. With all of this at their fingertips, they can stay connected to the game and follow it closer. My love for golf is pretty high as it is. I can only imagine where it would be if I had Twitter or Instagram when I was growing up. It might have gotten to borderline obsession.
It's not just fans making a difference on social media. Pros are all over it too, The SB2K Crew of Justin Thomas, Jordan Speith, Rickie Fowler and Smylie Kauffman being the most famous ones. Pros are more accessible through the various social channels and that makes them more relatable and approachable to their generation.
The back and forth we see from Millennials helps keep the game strong and helps it grow into the next generation. I think the PGA Tour will find more ways to get the public involved on social media .
Millennials' Influence on Business
The golf industry is also positively influenced by the Millennial generation. Naturally, for a business to grow, it has to cater to younger audiences as they lose the older ones. This helps them sustain over long periods of time.
We are seeing an increased amount of technology in golf equipment. For example, the Cobra F7 driver has a GPS device built into the grip to track the shot distance and fairways hit. Handheld or GPS watches are also very prevalent. As tech hungry as Millennials are, this trend is right in their wheelhouse.
With such an important audience to cater to, golf companies are constantly searching for new innovations. They are driven to develop improvements to their products. Millennials aren't going to be impressed by a new "mashie" or "brassie." They want performance with pizazz and that's what golf companies are giving them.
The Saviors of Golf
Despite the negative associations placed on the Millennial generation, they are saving golf. They are the top performers on the course and are used to drive business off of it. Social media use by their generation is also helping save golf by making the game's stars more accessible and approachable. Social media also keeps Millennials in touch with the latest golf news. Millennials are also driving golf businesses to reach new heights. The products the companies are coming out with are packed with the latest technology and materials, catering to the younger audience.
We don't know where the game will be in 5 years, but you can bet the Millennial generation will guide it there. I can't wait.
Follow Pete on Twitter @GlobalGolf
---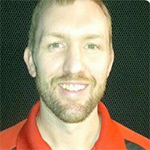 Pete Miller started in the golf industry working at Golfsmith. He was a Master Club Fitter, earning certifications from TaylorMade, Callaway, Titleist, and Mizuno to name a few. After 3 years at Golfsmith, he worked as a Regional Master Fitter for Edel Golf. With Edel, he fit customers for the company's handmade putters, wedges, and irons. Currently, he keeps his finger on the pulse of the golf industry as a content marketer for GlobalGolf.com blog. He researches and writes blog posts and creates content for their Twitter, Facebook, and Instagram accounts.
Comments
comments