An Englishman pays tribute to the American giant, and thanks him for revitalizing the Open Championship.
He didn't like the label. "There's no king in golf," he said. "Certainly not me." But how could you not call Arnold Palmer the King?
Everything about the man set him apart from his contemporaries and the generations of golfers that came after him, and who owe him a huge debt of gratitude, if not a king's ransom. In terms of stature, prominence, and importance, Palmer wasn't 'one of the…'. He was simply 'the…'.
But he wasn't a tyrannical ruler, of course – not the sort to perch himself above all else, expect better treatment, or treat others as subordinates. He appreciated others, recognizing that his immense wealth and success gave him the opportunity to benefit those near him, as well as people he'd never meet.
The countless autographs he signed for adoring fans, the eye contact he made, and the respect he gave, plus the vast amounts of time, energy, and money he invested in numerous good causes most notably the Arnold Palmer Medical Center (comprised of the Winnie Palmer Hospital for Women & Babies, and the Arnold Palmer Hospital) showed what kind of man he was – a dashing, hugely-talented, Titan of an athlete combined with an uncommon humility, generosity, and benevolence.
I remember well the first time I saw him. My dad and I used to go to the Open Championship every year, and in 1987 it was held at Muirfield, outside Edinburgh. Dad spoke about the great American golfers a lot – Nicklaus, Watson, Trevino, Casper, Weiskopf, Palmer. To an awestruck teenager, they weren't real-life human-beings, but supernatural, immortal life-forms from another planet. And though it turned out Palmer was actually a pretty down-to-earth, hard-working man from a small town in Pennsylvania, he was the most transcendent, paranormal figure of them all.
I was excited to see the great Palmer, who even my golf-hating mum spoke of fondly. He hadn't played at Royal St George's in 1985 – my first Open, or Turnberry in '86, so this was my first chance. I was 16. He was 57.
I knew he'd won four Masters, a US Open he never looked like winning at the start of the final round and, in 1961 and '62, two Claret Jugs. His appearances at the Open – his first in 1960 at St. Andrews – had given the Championship the shot in the arm it so desperately needed. South Africa's Bobby Locke and Aussie Peter Thompson had shared eight titles (four each) in the decade between 1949 and '58, mostly because they were superb players, especially on the links, but also partly because the fields weren't as strong as they might have been in the after-war years. The Open had basically become the Commonwealth Games of golf as Americans chose not to make the trip. Ben Hogan, playing in his one and only Open Championship in 1953, was the sole American to win between 1947 and '60.
It's hardly surprising American players didn't come. They would need several days just to reach the rough, bouncy, seaside courses they weren't terribly enamored of. There would be none of the prime steak and other choice cuts that were available in the US, but very hard to come by in Britain for many years following the War. There was a good chance the weather would be atrocious. And they'd be playing for peanuts. Hogan won the equivalent of about $1,400 at Carnoustie in '53, while he took home almost four times that from his victory in the US Open that year, and $4,000 for winning the Masters. A ten-day trip to Britain, where players still had to play 36 qualifying holes just to play in the Open, really didn't make much sense.
But Palmer was determined to go. Having grown up reading newspaper reports of Walter Hagen and Bobby Jones playing and winning the 'British Open', he felt compelled to follow in their footsteps. His first appearance was preceded by the Canada Cup (now World Cup) at Portmarnock in Dublin which he won with Sam Snead.
After arriving in the Auld Grey Toon, he qualified for the main event on the adjacent New Course before moving to the Old Course where he made the cut with ease. He'd go into the final two rounds tied for third, seven shots behind halfway leader Roberto de Vicenzo.
With a 70 in the third-round and a closing 68, Palmer hoisted himself up into second place, a shot behind Australia's Kel Nagle. Though pleased with his final-round effort, he was desperately disappointed not to add the Open to that year's Masters and US Open victories.
He won the following year, however, shooting 284 at Royal Birkdale to beat Wales's Dai Rees by a shot. The Sunday Times' Henry Longhurst was generous in his praise, saying it was 'doubtful there was a man present who wanted Palmer to lose'. "It is impossible to overpraise the tact and charm with which this American has conducted himself on his two visits to Britain," Longhurst went on. "He has no fancy airs or graces; he wears no fancy clothes; he makes no fancy speeches. He simply says and does exactly the right thing at the right time, and that is enough."
That commendation from one of Britain's gruffest, stodgiest commentators had been preceded by a similarly approving eulogy from another of the British press's reluctant cheerleaders. After Palmer had signed for a disappointing 75 during the Canada Cup in Ireland, Country Life Magazine's Pat Ward-Thomas said he had been impressed by Palmer's manner which he described as 'reserved, agreeable, and polite, yet forthright with the directness of a man who knows his own mind'. "Here, I thought, is a man capable of fashioning destiny and of being unafraid when it beckoned," Ward-Thomas added.
It was a glowing testament to Palmer's conduct and character, though even Ward-Thomas would surely be surprised by just how much destiny Palmer fashioned.
But anyway, Muirfield '87. Though well past his prime, his hair greying, his shoulders slumped ever so slightly, and obviously no longer a serious contender, Palmer still took a throng of people round the Honourable Company's home course on Friday morning. I don't remember his playing partners nor the hole at which my dad and I caught up with him. What I do remember though, is a profound anticipation at seeing him hit a shot for the first time. I watched intently as he drew his club from his bag like a gun from a holster, hitched his pants…of course, stood to the ball, gave a little waggle, and…
"What the **** was that?"
One of the big talking points before and during the '87 Open was Nick Faldo's swing changes, learned under David Leadbetter's tutelage over the previous two years or so. Faldo was flattening his swingplane in an attempt to hit shots on a lower, more wind-piercing trajectory than the lofted, wind-blown shots he felt had cost him a couple of Open titles. In May, he had beaten Seve Ballesteros at a demanding Las Brisas in Marbella to win the Spanish Open – his first European Tour win in just over three years – a victory that proved beyond any lingering doubt the changes were beginning to bear fruit at last. But Faldo hadn't just become comfortable with the complex moves Leadbetter had been teaching him, he had also regained the graceful tempo he'd lost during the transition. His swing, in short, was a thing of beauty that flowed with flawless tempo.
Palmer's almost feral lunge was therefore quite shocking. There was no thought to swingplanes, shoulder turns, or calm tempo here. He simply saw ball, hit ball. It was a ferocious thrash at a ball which clearly had no choice but to comply with his demands.
He missed the cut by seven shots, but no matter; I'd seen Arnold Palmer hit a golf ball. And though he'd surely lost some speed since his heyday 25-30 years before, it was still a powerful moment I'll never forget.
I saw him again at Royal Troon two years later when he missed the cut by 18, and then at St. Andrews in 1990. Making a nostalgic return to the Old Course 30 years after his first visit, Palmer huffed, puffed, hitched and heaved with familiar fervor, bickering with his loyal Scottish caddie Tip Anderson, and posting a remarkable even-par 144 for the opening two rounds. The buzz generated among his gallery over the last few holes had been palpable as the likelihood of the great man making the cut grew larger with every par, and as the forecast for the afternoon worsened.
At the 17th, the famous Road Hole, his approach putt from short of the green rolled up to within tap-in range, and from the Valley of Sin at the 18th he hit a similarly well-judged approach putt. The applause on each hole was loud and sincere. Nick Faldo, the pre-championship favorite and eventual winner, would have been well-satisfied with either shot, and surely they would earn Palmer a Saturday tee-time. Alas, the weather held during the afternoon and the cut remained at one-under. Palmer said it would be his last Open Championship.
The British battalion of his global army was therefore delighted when he decided to give it one last shot at St. Andrews in 1995. He missed the cut by miles, but had one last moment on the Swilcan Bridge to acknowledge the galleries that loved him so. There were kids in that crowd whose fathers and grandfathers had bought them out to watch Palmer's final Open Championship moments.
When the day had started, those youngsters might not have known much about this doddery old man with the now white hair and unsightly swipe for a swing. By the time Palmer crossed the bridge, however, they would have heard numerous stories, each a little more far-fetched than the last, but all irrefutably true. In their minds, Palmer would have appeared like some sort of mythical, comic-book hero. And though he was very much a real person with a really big heart, the superhero description is entirely fitting.
Follow Tony on Twitter @tonyjdear
---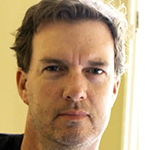 Many moons ago, Tony played on the Liverpool University golf team at Hoylake, and then became an apprentice professional in Sussex, England where he taught the game, regripped members' clubs, and listened to golfers dissect every one of the 112 shots they had just taken. He loved it, but unfortunately had a few health issues which meant he had to write about the game instead. He's a former golf correspondent of the New York Sun, and currently contributes to the R&A's Open Championship magazine, Links, and a few others. He still plays golf occasionally, but is…how do you put it…very bad.
Back to #GolfChat Authors
Comments
comments