Welcome to #GolfChat! Who's joining us and are we going to find your name on the naughty or nice list?
This Week's #GolfChat Questions
Q1: How was your past week in golf? Did you get out to play or watch any of the Women's US Open? What's something new you learned? #GolfChat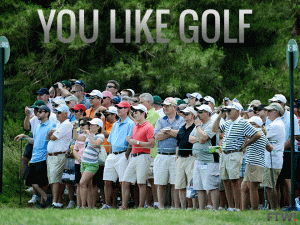 Q2:  The Women's final round was washed out on Sunday and played on Monday.  @Dogboy48 asks "Do you think that the USGS should have allowed "life, clean, and place, during Monday's round? Why or why not"  #GolfChat
Q3: Now that the golf season is over for many of us what steps to you take to store your golf gear and how? @taracoates wants to know,  "How do you get the smell out of your rain gloves".  #GolfChat
Q4: We read a lot of books about golf, but what was the last golf fiction book you read? @danjenkinsgd is my favorite golf author so no surprise for me it was "Slim and None" (again) #GolfChat
Q5: Some kid named Charlie Woods is going to play in this week's PNC tournament with his dad, are you watching? " #GolfChat
Q6:  What are you looking forward to this week? #GolfChat
Tips for good #GolfChat:
1. Follow @realGolfchat and the hashtag #GolfChat.
2. Retweet the questions to spread the #GolfChat love.
3. Include the hashtag #GolfChat in your answers.
4. Ask us questions for next week!
Comments
comments