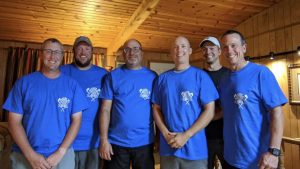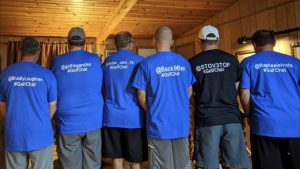 Photos of the recent #GreaverCupII outing in Wisconsin courtesy of @RaphaelEivots. Custom tees courtesy of his daughter, @maddix_stovie
THIS WEEK:
Bryson winning majors, golfers gaining distance, clubs getting christened and more! Come join us starting at 5:30 PM PST (click this link to get your local time)!
This Week's #GolfChat Questions
Q1: How was your past week in golf? Where did you play and how did you do? What TV golf did you watch? What's something new you learned? #GolfChat
Q2: @Wallajay asks "After watching US Open and @b_dechambeau's success do you think golf is at a pivot point in how us amateurs approach the game?" #GolfChat
Q3: @tak6tak wants to know "Have you ever actually committed to adding distance through a coach and swing improvements, working out, etc? What happened?" #GolfChat
Q4: @KimKarrick asks "Do you give your clubs nicknames like they are your children?" #GolfChat
Q5: @talkinstatic asks "Has twitter helped your golf game? if so, how?" #GolfChat
Q6: What are you looking forward to this week? #GolfChat
#GolfChat Poll: @OrsonRosas asks "Should arm-lock putting be banned in competitive golf?"
Tips for good #GolfChat:
1. Follow @realGolfchat and the hashtag #GolfChat.
2. Retweet the questions to spread the #GolfChat love.
3. Include the hashtag #GolfChat in your answers.
4. Ask us questions for next week!