We're always talking about "growing the game," casting wider nets, getting more people into the sport of golf…and yet, I'm the only one shopping the discount racks in the women's section at the PGA Superstore.There are plenty of demographics who are vastly underrepresented in the golf community but the lack of women is the most disappointing to me. But the bigger disappointment, though, is that I'm not sure that there's an easy fix.
As a female who found her way to the golf world mostly by accident, it's hard for me to pin down what would make the sport more appealing to the fairer sex. I know what I like about it, but I'm not representative of most women (obviously, since I like golf). I'm also not representative of the key demographic, since I'm young enough to remember Lisa Frank gel pens but not old enough to have ever used a car phone.
Part of me wants to be satirical and blame the lack of sexy photo shoots with PGA golfers. If Lexi Thompson can pose topless on Golf Digest and sell the sport, I see no reason why Adam Scott has to keep his shirt on. Cart girls could be beer boys instead and caddying could be a side job for aspiring underwear models. Hell, let's have the PGA host a monthly swim trunk pro-am with hot firefighters and golf pros in nothing more than board shorts.
(Jokes aside, I'm serious, Adam. Everything's better with an accent, even abs.)
As humorous as it would be to see Phil Mickelson's farmer's tan, we all know that's not the solution. Sure, equal opportunity objectification and some suggestive new ads might attract some women (a fact I've pointed out before) but at the end of the day, we need more than meets the eye to get us to actually play the sport.
So what WILL get women onto the course?
I can honestly tell you I have no idea. I think everyone has a personal relationship with their hobbies – some people play softball because that's what their coworkers do; some people fish because they used to go every weekend with their dad; some people bowl because they have no other discernable athletic ability (guilty).
As such, golf is one of those sports that you have to WANT to be a part of – it's not a casual relationship. It's hard, it's expensive and unfortunately, it's inclusive. It's like converting religions; you gotta keep coming back until you're accepted into the fold.
The thing is, those problems aren't exclusive to women. Golf is hard for everyone, it's expensive across the board and frankly, the people who are already in the sport aren't overly welcoming to newcomers regardless of which bathroom they use.
What is exclusive to women though, at least in my experience, is an added level of BS. I've been degraded, sexually harassed, patronized and even quizzed by complete strangers to prove that I know what a birdie is. I've had men with whom I've never previously spoken tell me that I'm not a "real" golf fan but it's "cute" that I want to find something in common with my boyfriend.
Not only does my boyfriend not golf unless I drag him out, he couldn't tell you what country Henrik Stenson is from, who sponsors Dustin Johnson or how to pronounce "Aphibarnrat."
I've lamented the reign of the Old Boys' Club before, but that's not entirely it. Those people are going to be who they are regardless of how many quippy blog posts female millennials write about them. But the sport doesn't have to be defined by that.
It doesn't have to be classist, sexist or aspirational (looking at you, Donald Trump). It doesn't have to be viewed as the thing men do to get away from their wives (even if that's sometimes true). It doesn't have to be the thing at which women roll their eyes when it winds up on TV. It can be another thing we do for fun if we stop accepting all the stereotypes as absolute truths and start deciding that women could also use five or so hours away from their partners once in awhile.
The attitude toward the sport as a whole has to change before you're going to be fighting off hordes of honeys to get a prime tee time.
Until then, I have a request for all my golfing guy friends: Invite your girl (or girl friends, in the platonic sense) out next time you hit nine or swing by the range. Turn off the competitive mode, offer help if (and only if) she asks for it and introduce her to the thing you love. Odds are, someone you trusted introduced you to it, so pass along the favor. She may hate it – that's fine. At least you can say you've tried.
Silver lining: If we somehow fail in our mission to make golf more female-friendly, that just means more discount Puma skirts for me. So try your damnedest as long as your damnedest falls just below the level of discount golf shopping.
___________________________________________________________________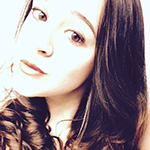 Cassie is the author of the blog Bandwagoner's Guide to Golf, covering her unceremonious jump into the world of birdies and bogeys. She's a dog mom to a rescue named Ryder (yes, after the Cup) who spends her free time binging Netflix, watching golf or slicing away on a driving range. Follow her on Twitter for occasional tournament rants and more-than- occasional dog pictures:@golfbandwagoner
Back to #GolfChat Authors
Comments
comments