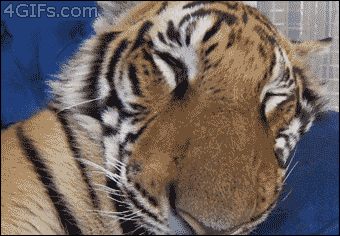 Okay so let's address the elephant in the room… Tiger's back and he didn't hurt his back so this time he's back for real!
Really?
Normally we ask what people find interesting in golf for Question #1, but since we know everyone's going to say "Tiger" let's just ask for their assessment of his performance and chances going forward.
What does #Golfchat think?
Tee off with your opinions! Only on #Golfchat.  5 PM PST (click this link to get your local time)
This Week's #Golfchat Questions
#Q1 from @realGolfchat – What's your opinion of Tiger's Torrey performance?
#Q2 from @realGolfchat – What's in your bag? Are you happy with it? Do you have bag envy for someone else's sticks?
#Q3 from @RandallMellGC – What should the @PGATOUR do about slow play after the J.B. Holmes ruckus?
#Q4 from @connectgolf – Who are your top #5 favorite golfers?
#Q5 from @realGolfchat – What's your favorite color to wear for golf?
#Q6 from @The GratefulGolf – How many majors should a player need to win to qualify for the Hall of Fame?
Tips for good #Golfchat:
Retweet the questions to spread the #Golfchat love and get more people involved
Follow other #Golfchatters and follow back if they follow you
Comments
comments