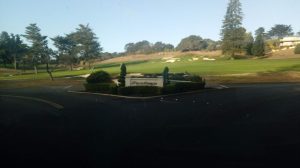 Photo courtesy of @dwright431
THIS WEEK:
All things #TheMasters! Come join us starting at 5:30 PM PST (click this link to get your local time)!
This Week's #GolfChat Questions
Q1: How was your past week in golf? Where did you play and how did you do? What TV golf did you watch? What's something new you learned? #GolfChat
Q2: @ShawnBell wants to know "If there was one player you'd like to catch lightning in a bottle and pull off a win at #TheMasters, who would it be and why?" #GolfChat
Q3: @ShawnBell is back with another gem: "If you could hit one shot, and only one shot on Augusta National, which would it be and why?" #GolfChat
Q4: @mclayton1970 asks "Who was your favorite Masters pairing for defending champion and amateur?" #Golfchat
Q5: @BryanTweed16 wants to know "What is your favorite hole at Augusta National that gets no love?" #GolfChat
Q6: What about The Masters are you most looking forward to this week? #GolfChat
#GolfChat Poll:  @Wallajay asks "Do you carry a birdie bottle/flask? (If so, tell us what's in it in the comments!)#GolfChat
Tips for good #GolfChat:
1. Follow @realGolfchat and the hashtag #GolfChat.
2. Retweet the questions to spread the #GolfChat love.
3. Include the hashtag #GolfChat in your answers.
4. Ask us questions for next week!