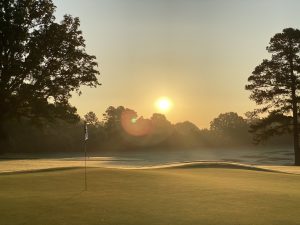 Photo courtesy of @CGCGreenkeeper
THIS WEEK:
DJ's "win", bad putting weeks, pro talent wishlists, and more! Come join us starting at 5:30 PM PST (click this link to get your local time)!
This Week's #GolfChat Questions
Q1: Tell us about your past week in golf: where did you play and how did you do? What TV golf did you watch? What's something new you learned? #GolfChat
Q2: @XMoralHazardX asks "With @XSchauffele shooting the lowest score over 4 days at the #TourChampionship, should he be considered the winner of the tournament or did DJ's season performance make him a worthy winner?" #GolfChat
Q3:  @DuffCityPod  wants to know "If you could have one aspect (driving, short game, putting, etc) of a PGA Tour pro's game – what would it be and which golfer?"#GolfChat
Q4:  @STOV3TOP asks "What is your fix for a bad putting week?" #GolfChat
Q5: @22ctone wants to know "How many of you pay attention to where the ball goes when you are at a practice driving range hitting non-premium range balls?" #GolfChat
Q6: What are you looking forward to this week? #GolfChat
#GolfChat Poll: @golfinganchor asks "Am I the only one who hates leaving the flag stick in?"
Tips for good #GolfChat:
1. Follow @realGolfchat and the hashtag #GolfChat.
2. Retweet the questions to spread the #GolfChat love.
3. Include the hashtag #GolfChat in your answers.
4. Ask us questions for next week!
Comments
comments