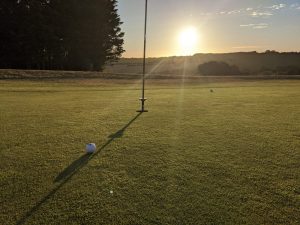 Photo courtesy of @ibelieveingolf
THIS WEEK:
Life and golf…from dreams to weddings and more! Come join us starting at 5:30 PM PST (click this link to get your local time)!
This Week's #GolfChat Questions
Q1: How was your past week in golf? Where did you play and how did you do? What TV golf did you watch? What's something new you learned? #GolfChat
Q2: @Wallajay asks "Do you consider yourself to be living a 'golf lifestyle'? What does that mean to you?" #GolfChat
Q3:  Do you ever dream about golf? What's a memorable one you've had? #GolfChat
Q4:  Have you ever used a golf course for something other than playing the game (e.g. wedding, party, extra-curricular activity)? #GolfChat
Q5: Have you ever skipped an important event (to others) to play golf instead? #GolfChat
Q6: It's #USOpen Week! What are you looking forward to this week? #GolfChat
#GolfChat Poll: Do you have a specific budget you spend on golf every month/year or just freewheel it?
Tips for good #GolfChat:
1. Follow @realGolfchat and the hashtag #GolfChat.
2. Retweet the questions to spread the #GolfChat love.
3. Include the hashtag #GolfChat in your answers.
4. Ask us questions for next week!
Comments
comments