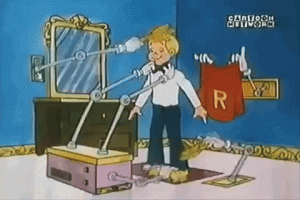 Is your golf bag ready for the upcoming season? Do you dress up for golf? How much do you practice? These questions and more this week on #GolfChat!  5 PM PST (click this link to get your local time)
This Week's #GolfChat Questions
Q1: What has you excited about golf this week? #GolfChat
Q2: @M3WoodYT asks "As you get ready for the upcoming season, what is one addition you plan to make to your golf bag?" #GolfChat
Q3: @420_golfer asks "How do you know when you're ready to graduate from a 'game improvement' iron set to cavity-backed blades?" #GolfChat
Q4: @mustangmek66 wants to know how you get ready to play fashion-wise. "Do you dress up to golf and what are your favorite brands and styles?"
Q5: @1beardedgolfer is curious to know about your golf game readiness. "What is your ratio of time spent playing golf to practicing?"
Q6: #GolfChat STORY TIME, inspired by @tak6tak! There was some crazy weather during the Pebble Beach Pro-Am las week, has crazy weather ever found you on the golf course? How did you respond to it?
#GolfChat Poll, brought to you by @geruzzi_jim: Would you rather make 2 aces, a double eagle or beat your best score by 5?
Tips for good #Golfchat:
1. Follow @realGolfchat and the hashtag #GolfChat.
2. Retweet the questions to spread the #Golfchat love.
3. Follow other #Golfchatters and follow back if they follow you.
4. Ask us questions for next week!
Comments
comments