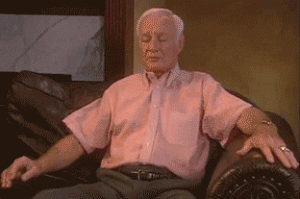 Have you ever been fitted for golf clubs? What part of your bag needs fitting the most? How many places have you played golf in? These questions and more this week on a special #GolfChat, presented by Club Champion!  5 PM PST (click this link to get your local time)
This Week's #GolfChat Questions
Q1: What has you excited about golf this week? #GolfChat
Q2: @Dogboy48 had a full bag fitting at @clubchampgolf and can't wait to go back for more. He wants to know "Where do you go for club fitting?" Tell us about your experience! #GolfChat
Q3: @clubchampgolf asks "What questions do you have about club fitting?" #GolfChat
Q4: @clubchampgolf also wants to know "Which area of your bag could benefit most from a club fitting?" #GolfChat
Q5: @realGolfChat asks "The #PGAChampionship is this week, what are you looking forward to the most about the second Major of the year?" #GolfChat
Q6: @FatGuyGolf wants to know "How many states/provinces have you played golf in? Which one is next on your list to check off?" #GolfChat
#GolfChat POLL: @ParBirdyDouble recent got fitted for clubs then got fit himself and lost 18lbs/7kg. "Do I need to get re-fitted or unfit again?"
@clubchampgolf Club Fitting Giveaway details:
1. participate in #GolfChat and tell us why you should be the winner
2. participate in the GIF contest an hour before #GolfChat begins
3. Promote #GolfChat anytime before the end of the show
4. One driver, iron, and putter fitting will be given away to three lucky winners*
5. Winners will be announced on Wednesday and contacted through DM, so make sure you follow @realGolfChat
* Valid only at US Club Champion studios
Tips for good #Golfchat:
1. Follow @realGolfchat and the hashtag #GolfChat.
2. Retweet the questions to spread the #Golfchat love.
3. Follow other #Golfchatters and follow back if they follow you.
4. Ask us questions for next week!
Comments
comments