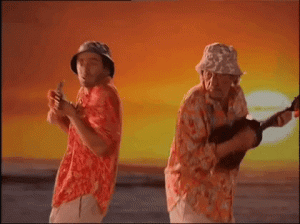 Did the USGA get it wrong on any of the new rules? How strong is a strong wind? What's your definition of style? These questions and more this week on #GolfChat!  5 PM PST (click this link to get your local time)
This Week's #GolfChat Questions
Q1: What has you excited about golf this week? #GolfChat
Q2: @_KeithCook asks "Now that we've had a week to see the new golf rules in effect on tour, which is your favorite to watch the pros use and which if any do you not like or think should change?" #GolfChat
Q3: @cpljohnst wants to know "In honor of Kapalua this weekend. What's the strongest wind (mph) you've played in and where?" #GolfChat
Q4: @AlCervik asks "How much TV coverage do you watch for a tournament like @Sentry_TOC (Kapalua) versus a major and versus the Masters?" #GolfChat
Q5: World #1 Justin Rose raised some eyebrows this week, seemingly taking a shot at @AdidasGolf style (or lack thereof). Was he right? Which brand do you think offers the best styles? #GolfChat Read more about it here: https://www.golfdigest.com/story/justin-rose-signs-apparel-deal-with-bonobos
Q6: #GolfChat POLL: In a group setting, do you plan to keep the pin in for any of your putts this year?
Tips for good #Golfchat:
1. Follow @realGolfchat and the hashtag #GolfChat.
2. Retweet the questions to spread the #Golfchat love.
3. Follow other #Golfchatters and follow back if they follow you.
4. Ask us questions for next week!
Comments
comments