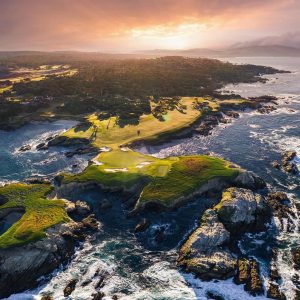 Photo courtesy of @BrooksBeesley
THIS WEEK:
A BRAND-NEW format/feature for #GolfChat, with video answers from your host @Back9Ben along with #Golfchatters @GolfTripXMitch and @RyanBallengee.  It's going to be a lot of fun, come join us starting at 5:30 PM PST (click this link to get your local time)!
This Week's #GolfChat Questions
Q1: What has you excited about golf this week? #GolfChat
Q2: How much sleep do you get before a big round? #GolfChat
Q3:  What have you noticed watching the pros play without fans? #GolfChat
Q4:  Do you play better when you're forced to play faster than your normal pace or slower? #GolfChat
Q5: What's your go-to snack during a round? #GolfChat
Q6: What's the most number of holes you've played in one day? #GolfChat
#GolfChat POLL: What did you think of tonight's format?
Tips for good #GolfChat:
1. Follow @realGolfchat and the hashtag #GolfChat.
2. Retweet the questions to spread the #GolfChat love.
3. Include the hashtag #GolfChat in your answers.
4. Ask us questions for next week!
Comments
comments