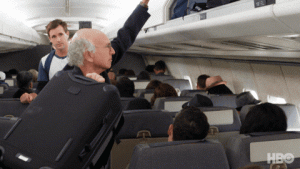 A bunch of good courses or one epic course? What are your favorite golf destinations? How do you transport your clubs? These golf travel questions and more this week on a special travel themed #GolfChat!  5 PM PST (click this link to get your local time)
This Week's #GolfChat Questions
Q1: What has you excited about golf this week? #GolfChat
Q2: @GolfTravelerBOS asks "When planning a golf trip, do you go for a destination with several good courses (i.e. Myrtle Beach) or a place with one exceptional course a la Kiawah Island/Hilton Head?" #GolfChat
Q3: @FollowSS4Golf wants to know "Other than Myrtle Beach, where are some of the best spots for a golf trip with a group of friends?" #GolfChat
Q4: @jvcolangelo asks "What's the best non-golf thing you have done or added to a golf trip?" #GolfChat
Q5: @Ethan Zimman says he'll only travel with a hard case for his clubs, especially after seeing the damage to @ConciergegolfIE's clubs posted here: https://twitter.com/ConciergegolfIE/status/1112828632483942400?s=20
How does that impact your plans to transport your clubs on your next golf trip? #GolfChat
Q6: @ShootingYourAge is recovering from major knee surgery and wants to know "What advice do you have for someone recovering from an big injury or surgery to not go stir crazy?" #GolfChat
#GolfChat POLL: @AlCervik wants to know for sports in general (not just golf) do you prefer the weather to be pristine for the purest competition or see the athletes battle the elements too?
Tips for good #Golfchat:
1. Follow @realGolfchat and the hashtag #GolfChat.
2. Retweet the questions to spread the #Golfchat love.
3. Follow other #Golfchatters and follow back if they follow you.
4. Ask us questions for next week!
Comments
comments