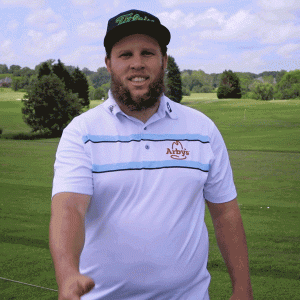 We're all about positivity this week! Who's had a positive impact on your game this year? What positive thoughts do you think before your round? What's positive about the @PGATOUR and it's players right now? These questions and more this week on #GolfChat!  5 PM PST (click this link to get your local time)
This Week's #GolfChat Questions
Q1: What has you excited about golf this week? #GolfChat
Q2: @DWhitten27 asks "Do you take lessons? How has your coach positively impacted your game?" #GolfChat
Q3: @prosser_jeromy wants to know "What is the best mental exercise for a pre-round warm up?" #GolfChat
Q4: @geruzzi_jim wants to know "Have you had a very positive or exciting interaction with a @PGATOUR player in person? What happened?" #GolfChat
Q5: There's been a lot of negativity talked about in regards to the @PGATOUR recently, @EthanZimman asks "What is the best/most positive storyline on the Tour right now?" #GolfChat
Q6: @jvcoangelo asks "with summer winding down, what's left on your golf to-do list for the year that you're looking forward to accomplishing?" #GolfChat
#GolfChat POLL: @SHistorians asks "Is 'The Goonies' an anti-golf movie? (and how great would that course have been overlooking the ocean?)" Vote and comment below!
Tips for good #Golfchat:
1. Follow @realGolfchat and the hashtag #GolfChat.
2. Retweet the questions to spread the #Golfchat love.
3. Follow other #Golfchatters and follow back if they follow you.
4. Ask us questions for next week!
Comments
comments