Happy Independence Day, everyone! We're starting @MizunoBen's hosting career off with a BANG with special #GolfChat guest and former pro golfer Richard (Dick) Zokol. He's now the founder of MindLink Golf Technologies and will be sharing great insight into the mental side of golf.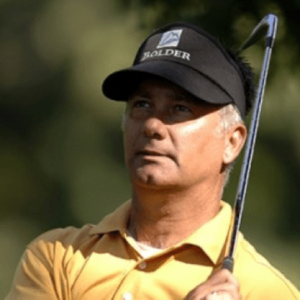 Give Dick a warm welcome and share your opinions on how preparing mentally has helped your golf game! Don't forget the #GolfChat.  5 PM PST (click this link to get your local time)
This Week's #GolfChat Questions
Due to having a special guest this week, the normal six-question format will be temporarily suspended and the hour of #GolfChat will be a bit more free-flowing. Be sure to submit your questions for Dick to @realGolfchat and check back here for some of the topics we'll cover, like:
How our guest got the nickname "Disco Dick"
How amateur golfers can best prepare their minds to play better golf
How any player should deal with inevitable anger and frustration during a round
How to know where to put our focus to give us the best chance of improving our game
What we amateurs can learn from winners of the mentally-grueling U.S. Open
Tonight, Dick will be referring a lot to "KPMs" or key performance markers. Those KPMs include the "Assessment" of a shot and the "Execution" of the shot. The golfer's score is a byproduct of how well the golfer performs their KPMs.
Tips for good #GolfChat:
Retweet the questions to spread the #GolfChat love and get more people involved
Follow other #GolfChatters and follow back if they follow you
Use the #GolfChat hashtag
Ask questions for next week
Comments
0 comments
Comments
comments