Does Golf Need the Olympics?
For what? To ensure it receives much-needed government funding? To give it the worthy tournament and ultimate prize it currently lacks? To establish it as a bonafide sport?
Ha! Golf needs the Olympics like the desert needs continued arid conditions with temperatures in the high 120s. Golf needs the Olympics like the US Presidential race needs some controversy and disrespectful discourse. Golf needs the Olympics like 650lb sumo wrestler Konishiki Yasokichi needs a sandwich.
Golf needs the Olympics like the Golden State Warriors need another big-name signing before the start of the next NBA season. Golf needs the Olympics like Scotland needs some decent golf courses, strong liquor, new indecipherable dialect, and a strange, non-vegetarian dish ideally made from sheep's pluck. Golf needs the Olympics like Barcelona FC need a striker with an eye for goal.
Golf needs the Olympics like Oakmont's greens need a shave, and Baltusrol needs some rain. Golf needs the Olympics like Andrew Johnston and Graham Delaet need more facial hair, and like Jim Furyk needs a haircut. Golf needs the Olympics like Warren Buffett needs to borrow a few bucks.
Golf needs the Olympics like Katy Perry needs new Twitter followers. Golf needs the Olympics like Michael Breed could use a shot of caffeine. Golf needs the Olympics like the USGA needs another rules incident, and a post-championship award ceremony conducted by a President who doesn't remember the winner's name. Golf needs the Olympics like Rio de Janeiro needs one more Zika-laden mosquito.
You get the drift. Golf absolutely, positively does not need the Olympic Games. That's not to say it won't benefit – it most probably will. But it surely doesn't need them, not like other sports.
Like Greco-Roman wrestling for instance. Were it not for the Olympic Games, you'd be even less familiar with this form of grappling, created in France in the early 19th century and whose name was derived from Europe's idealization of classical Greece and Rome, than you are now. Sure, if Greco-Roman wrestling was dropped from the Games, a few die-hards would hold out in back alley Greco-Roman wrestling parlors, but the sport would probably all but die out eventually.
A February 2013 article in the New York Times titled 'Greco-Roman Wrestling Program May Be a Factory Without a Future' profiled a Greco-Roman wrestling program at Northern Michigan University which had no college rivals or NCAA regulations to abide by because it was the only program of its kind in the country. A week before the story was published, the IOC had decided to drop wrestling from the Olympics starting in 2020 – a decision, Head Coach Rob Hermann said, that left many students wondering 'what now?'
When both Freestyle and Greco-Roman were reinstated five months later, the feeling was the sport had dodged a large and very deadly bullet. "Remaining on the Olympic program is crucial to wrestling's survival," said Nenad Lalovic, President of FILA – Fédération Internationale des Luttes Associées, or Federation of Associated Wrestling Styles.
Fencing, badminton, and synchronized swimming are among the other sports that might likewise struggle to survive if the IOC ever decided to drop them.
We go four years without ever once considering what's going on in the world of synchronized swimming (is there a world of synchronized swimming?), then for a few short days it's front and center along with diving, artistic gymnastics, BMX Cycling and hockey (the kind played on grass or AstroTurf), especially if a fellow countryman/woman or your national team are up for the medals.
For competitors in these sports, the Olympic Games are everything. While they are at their athletic best, be it in their teens, 20s, or even 30s, taking part in the Olympics and hopefully medaling takes precedence over everything else in their lives, barring family perhaps. They must commit themselves entirely to demanding, structured training regimens that will see their physical and mental capabilities peak at just the right time.
These sports and competitors need the Olympics for exposure which, in turn, leads to funding from governments eager to contribute (and been seen contributing) to their athlete's success. (The Northern Michigan University Greco-Roman wrestling program, whose participants were basically being trained for the Olympics, actually lost its $1m Federal grant just a few months before the 2012 London Olympics, the US government believing the money could be put to better use than at a wrestling program sustaining 36 student athletes. Fortunately, USA Wrestling came to the rescue, enabling the program to remain at NMU).
Golf is not in quite the same boat, of course. In fact, while synchronized swimming, archery, fencing, hockey, table tennis, and all the other niche Olympic sports cram into a small wooden vessel with holes in the hull, golf is sitting back on the deck of its Gray Design Xhibitionist superyacht, sipping cocktails and roaring with laughter as it thumbs through a pile of $100 bills.
We've all read about golf's recent problems – falling participation, course closures, etc. but they're problems Rob Hermann and Nenad Lalovic would love to have, and they pale rather when compared with a university wrestling program potentially closing after losing a $1m grant. PGA Tour members play for a million bucks practically every week, and for their share of over quarter of a billion in total prize money throughout the season.
The PGA Tour has donated over $2 billion since it first gave away $10,000 at the Palm Beach Invitational in 1938. Its highest earner in 2015 was Jordan Spieth who banked over $53million according to Golf Digest. In 2011, the PGA Tour reported over 165 million Americans watched golf at some point during the season, and in September of that year the Tour signed TV deals with NBC and CBS thought to be worth significantly more than the $2.95 billion the existing contracts, signed in 2006, were worth. CBS also has multi-year mega deals with Augusta National GC and the PGA of America to broadcast the Masters and PGA Championship. The PGA Tour and Golf Channel have a sizeable contract, and NBC and Sky Sports pay the R&A big money to show the Open Championship. Fox Sports, meanwhile, signed a $1b+ deal with the USGA in 2013 to show 146 hours of USGA championship golf every year for 12 years, including 70 from the US Open, US Women's Open, and US Senior Open.
Away from the unprofitable golf facilities that closed down during the darkest days of the recession because there just weren't enough golfers to keep them afloat, the sport is clearly awash with exposure, interest, and cash. The business is so huge, in fact, the world's biggest sports equipment/clothing company couldn't establish a big enough foothold in the equipment category and pulled out. That's not the only way of looking at Nike's withdrawal from the clubs/balls/bags sectors this week – some think it reflects further decline in the golf industry – but as Forbes.com's Erik Matuszewski said this morning (August 5th) – could it be that executives at Callaway and Titleist far from lamenting this latest demise are actually congratulating each other for not allowing Nike to win significant market share (never greater than 10% even during Tiger Woods's glory days)?
Money isn't a problem then, and pro golf has all the important championships it could possibly need. There are the major Grand Slam events, World Golf Championships, historic and revered tour events, and regular Tour events. In short, pro golf is not short of activity, and an Olympic gold medal just doesn't carry the same weight (metaphorically) for its superstars as it might for US Olympic badminton competitor Howard Shu. As numerous players have stated, they do not regard a gold medal as the ultimate prize in golf. It would be a nice addition to the trophy cabinet certainly, but without a Claret Jug or two, a green jacket, a US Open trophy or a Wanamaker, it would look strangely out of place.
"It would be great to have an Olympic gold medal," Tiger Woods said shortly after golf was re-admitted in October 2009, "but if you asked any player, 'Would you rather have an Olympic gold medal or green jacket or Claret Jug?' more players would say the majors." Current world No. 4 Rory McIlroy agrees. At the Open Championship in July, the Irishman who had withdrawn from the Olympics three weeks before arriving at Royal Troon, said he wasn't even sure he'd be watching the Olympic golf tournament on TV, and that he got into golf not to win an Olympic medal, but majors.
And if you think golf needs to widen its appeal so people in China, Russia, India, etc. can watch with a view to one day taking up the game, consider the words of British Olympic swimmer David Wilkie who won a gold medal in Montreal in 1976. "It's utter rubbish to pretend that, by making golf part of the Olympics, you're going to attract a poor guy in India to play," he told British golf publication 'Bunkered' in April. "They just can't afford it. Golf doesn't need any stimulation. It doesn't need a wider audience and, if people in these countries are going to play golf, it'll never, ever filter down to the poorer people. I think they're just looking after their own psyche in the sense that they want to build more golf courses because of the money they'll get paid for designing them. So I think what they (Gary Player and Jack Nicklaus primarily) are saying is absolute bullshit."
Quite how legitimate a now 62-year-old British swimmer's views are on the subject is debatable. But you have to say, he might have a point.
Follow Tony on Twitter @tonyjdear
---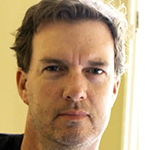 Many moons ago, Tony played on the Liverpool University golf team at Hoylake, and then became an apprentice professional in Sussex, England where he taught the game, regripped members' clubs, and listened to golfers dissect every one of the 112 shots they had just taken. He loved it, but unfortunately had a few health issues which meant he had to write about the game instead. He's a former golf correspondent of the New York Sun, and currently contributes to the R&A's Open Championship magazine, Links, and a few others. He still plays golf occasionally, but is…how do you put it…very bad.
Back to #GolfChat Authors
Comments
comments