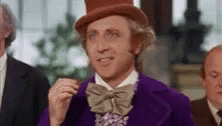 So much to talk about, so little time? Not tonight! We're going 90 minutes on #GolfChat, come join us starting at 5:30 PM PST (click this link to get your local time)!
This Week's #GolfChat Questions
Q1: What has you hopeful about golf this week? #GolfChat
Q2:   @JoeEstesPT asks "You are trying to lighten your bag to start/keep walking the course. What 3 clubs are you taking out of your bag to lighten the load?" #GolfChat
Q3: @Golfer_Jake_78 wants to know "We've been limited to single golf lately. What do you do to help stay engaged playing solo?" #GolfChat
Q4:  @garrett__lyon asks "When should someone consider getting fitted for clubs? If I feel great playing with various used clubs I've purchased over the years, do I need to get fitted?" #GolfChat
Q5:  Double-question time! @3underparpod asks "If you aren't comfortable playing golf during this pandemic, what's stopping you from playing?" and @RaphaelEivots wants to know "Is it only non-golfers that think golf should be banned right now?" #GolfChat
Q6:  @fnf2017 wants to know "I seem to play better if I quit hitting balls on the range after 90, is there a (rough) number of balls you can hit at the range that is too many?" #GolfChat
Q7: @PoMoSip asks "What's the most dangerous animal you have ever encountered on a golf course?" #GolfChat
Q8: @11Scooby71 "What drives us to play golf? The Game? Challenge? Fraternize with your boys/girls? Just to get away from the daily?" #GolfChat
Q9: @MikeintheCouv asks "Do you consider your hand position while chipping/pitching?" #GolfChat
#GolfChat POLL: @Back9Ben wants to know "Putting is a very different skill than the rest of the game of golf. Do you like it more or less than the other skills?"
Tips for good #GolfChat:
1. Follow @realGolfchat and the hashtag #GolfChat.
2. Retweet the questions to spread the #GolfChat love.
3. Follow other #Golfchatters and follow back if they follow you.
4. Ask us questions for next week!
Comments
comments