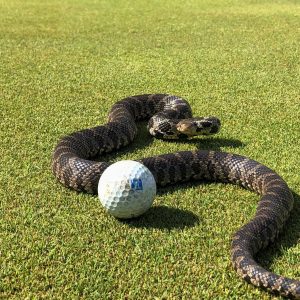 Photo courtesy of @Cade4ISU
THIS WEEK:
Low temps, practice aids, cool clubhouses, and more! Come join us starting at 5:30 PM PST (click this link to get your local time)!
This Week's #GolfChat Questions
Q1: How was your past week in golf? Where did you play and how did you do? What TV golf did you watch? What's something new you learned? #GolfChat
Q2: @JDMoran_MT asks "Now that fall is here, what low temperature is your golf deal breaker?" #GolfChat
Q3: @1beardedgolfer wants to know "When do you like to play your most important golf events? Beginning, middle, or end of the golf season, or do you live in Florida?" #GolfChat
Q4: @jeffgalowitz wants to know "What practice aid (used indoors for us northern folk) is a must have? #GolfChat
Q5: @MikeintheCouv asks "What's the coolest clubhouse you've enjoyed a meal or drinks in and what was cool about it?" Bonus points for sharing photos! #GolfChat
Q6: What are you looking forward to this week? #GolfChat
#GolfChat Poll: @DuffCityPod asks "Do you prefer range mats or a grass range?" #GolfChat
Tips for good #GolfChat:
1. Follow @realGolfchat and the hashtag #GolfChat.
2. Retweet the questions to spread the #GolfChat love.
3. Include the hashtag #GolfChat in your answers.
4. Ask us questions for next week!
Comments
comments