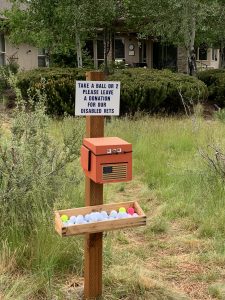 Photo courtesy of @MikeintheCouv.
THIS WEEK:
Tour golf is back, best course vibes, and more all this week on #GolfChat, come join us starting at 5:30 PM PST (click this link to get your local time)!
This Week's #GolfChat Questions
Q1: What has you excited about golf this week? #GolfChat
Q2: @litlenothins wants to know "What pre-, during, or post-round superstitions/rituals do you have, and do you think they help you play better?" #GolfChat
Q3: @Weatherhack wants to know "What's your biggest score differential on back-to-back holes?" #GolfChat
Q4: @GolfTravelerBOS asks "What course have you played ONE time that you would love to play again?" #GolfChat
Q5: @RaphaelEivots asks "If a member of your group has a meltdown in the middle of a round does it impact you negatively?" #GolfChat
Q6: @FatGuyGolf asks "What are your favorite public/resort courses for vibe, including things like the staff, clubhouse, and natural settings? What is the vibe like there?" #GolfChat
#GolfChat POLL: @GolfLRE wants to know "Best sports impressionist: Conor Moore or Frank Caliendo?"
Tips for good #GolfChat:
1. Follow @realGolfchat and the hashtag #GolfChat.
2. Retweet the questions to spread the #GolfChat love.
3. Follow other #Golfchatters and follow back if they follow you.
4. Ask us questions for next week!
Comments
comments