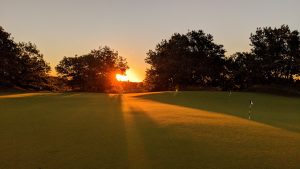 Photo courtesy of @Back9Ben
THIS WEEK:
Be our golf trip planner for your area! Tell us the best courses to play, the best food to eat, the best places to visit and more! Come join us starting at 5:30 PM PST (click this link to get your local time)!
This Week's #GolfChat Questions
Q1: How was your past week in golf? Where did you play and how did you do? What TV golf did you watch? What's something new you learned? #GolfChat
Q2: What are the must-play courses in your area? #GolfChat
Q3: Where's the best places near you to grab some food after a round? #GolfChat
Q4: What's there to do in your neck of the woods besides golf? #GolfChat
Q5: What does your area's golf offer that you can't find anywhere else? #GolfChat
Q6: What are you looking forward to this week? #GolfChat
#GolfChat Poll: How many more weeks of golf season do you have left?
Tips for good #GolfChat:
1. Follow @realGolfchat and the hashtag #GolfChat.
2. Retweet the questions to spread the #GolfChat love.
3. Include the hashtag #GolfChat in your answers.
4. Ask us questions for next week!
Comments
comments