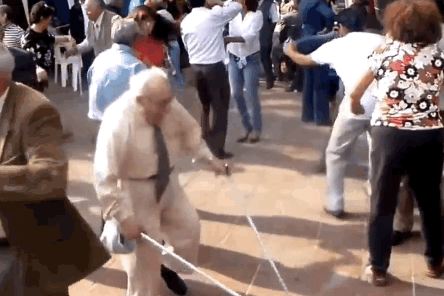 This week on #Golfchat we pay tribute to @ShootingYourAge for throwing a tantrum and all the clubs out of his crib when we forgot to ask his question last week. In an act of deep contrition, his question leads off today.
In other questions, we talk about the PGA's influence over golf course setups, we ask what's the next best prize after the green jacket, what's a scary water carry, and ask what's the GMOAT.
What does #Golfchat think?
Tee off with your opinions! Only on #Golfchat.  5 PM PST (click this link to get your local time)
This Week's #Golfchat Questions
#Q1 from @realGolfchat – What got you excited in golf this week?
#Q2 from@shootingyourage – Whose swing would you like to copy for your own game?
#Q3 from @regripped – What involvement should the PGA have in setting up a golf course for a golf tournament?
#Q4 from @golfgirl – What is the best traditional golf prize besides the green jacket?
#Q5 from @meisterbuerger -What was the greatest golf moment to watch of all time?
#Q6 from @TheGratefulGolf – What length water carry off the tee makes you nervous?
Tips for good #Golfchat:
Retweet the questions to spread the #Golfchat love and get more people involved
Follow other #Golfchatters and follow back if they follow you
Comments
comments