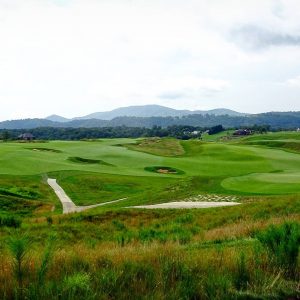 Photo of Ballyhack Golf Club courtesy of @Back9Ben
THIS WEEK:
Seminole is revealed, counting your rusty rounds, the worst course ever, and more! All this week on #GolfChat, come join us starting at 5:30 PM PST (click this link to get your local time)!
This Week's #GolfChat Questions
Q1: What has you EXCITED about golf this week? #GolfChat
Q2: @PGALockerRoom asks "Do you consider #TaylorMadeDrivingRelief a success or meh?" What were your takeaways from the weekend's charity match? #GolfChat
Q3: @ShootingYourAge asks "When coming back from long layoff and re-learning how to play do you post your (bad) scores for handicap purposes or wait until you're back to your normal game?" #GolfChat
Q4: @taracoates says she's lost 10 lbs since the lockdowns started and her handicap has gone up 3 shots. "Should I find a new swing or have a donut?" #GolfChat
Q5: @Wallajay wants to know "What's the worst course you've played on and why?" #GolfChat
Q6: @JerryLouLooper asks "What's the biggest front nine back nine stroke differential you've ever witnessed? #GolfChat
#GolfChat POLL: @GolfLRE asks "Who has the oddest swing?"
Tips for good #GolfChat:
1. Follow @realGolfchat and the hashtag #GolfChat.
2. Retweet the questions to spread the #GolfChat love.
3. Follow other #Golfchatters and follow back if they follow you.
4. Ask us questions for next week!
Comments
comments