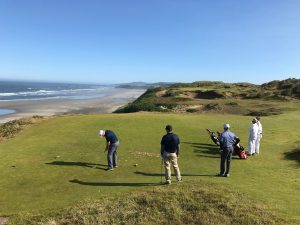 Photo courtesy of @XMoralHazardX
THIS WEEK:
Golf returns for many of us, the PGA makes "plans", we rediscover this thing called "reading books" and we share our guilty pleasures. All that and more, come join us starting at 5:30 PM PST (click this link to get your local time)!
This Week's #GolfChat Questions
Q1: What has you EXCITED about golf this week? #GolfChat
Q2: @KimKarrick asks "What changes should the PGA consider after play resumes, either temporary or permanent?" #GolfChat
Q3: @XMoralHazardX wants to know "What are people's favorite golf books that they've read?" #GolfChat
Q4: @MikeintheCouv asks "Outside of course data and/scoring, do you use your cell phones on the course for texts, calls (gasp), or other?" #GolfChat
Q5: @BryanTweed16 asks "Who is your golf course architect "guilty pleasure" that you love despite potential scorn from GCA Twitter enthusiasts?" #GolfChat
Q6: @Weatherhack wants to know "If the golf course you're playing at has the range closed, are you allowing for 'breakfast balls' on the first tee?" #GolfChat
#GolfChat POLL: @11Scooby71 "have you been gap-tested by a pro through your whole set of clubs?"
SPECIAL ANNOUNCEMENT to be made at 9:30pm EST, don't forget!
Tips for good #GolfChat:
1. Follow @realGolfchat and the hashtag #GolfChat.
2. Retweet the questions to spread the #GolfChat love.
3. Follow other #Golfchatters and follow back if they follow you.
4. Ask us questions for next week!
Comments
comments