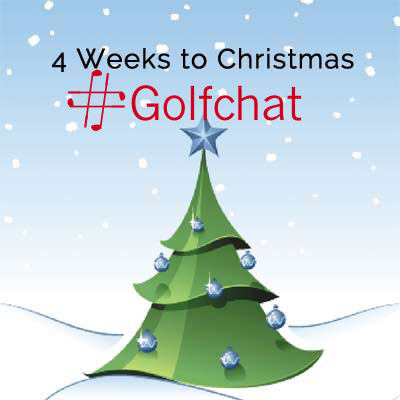 This Week's #Golfchat Questions
#Q1 from @realGolfchat – What's was the best thing you saw in golf last week?
#Q2 from @dressergolf – Where do you like to get your lessons? On grass, range mats, simulator etc.?
#Q3 from @TheGratefulGolf – What are people's thoughts on Tiger's comeback at his own event?
#Q4 from @connectgolf – What golf gift do you want for Xmas?
#Q5 from @The GratefulGolf – How do you pick what golf balls to play?
#Q6 from @ZebWelborn – What can golf courses do to better focus on you, the golfer?
Tips for good #Golfchat:
Retweet the questions to spread the #Golfchat love and get more people involved
Follow other #Golfchatters and follow back if they follow you.
Remember #Golfchat is on at 5 PM PST (click this link to get your local time)
Comments
comments